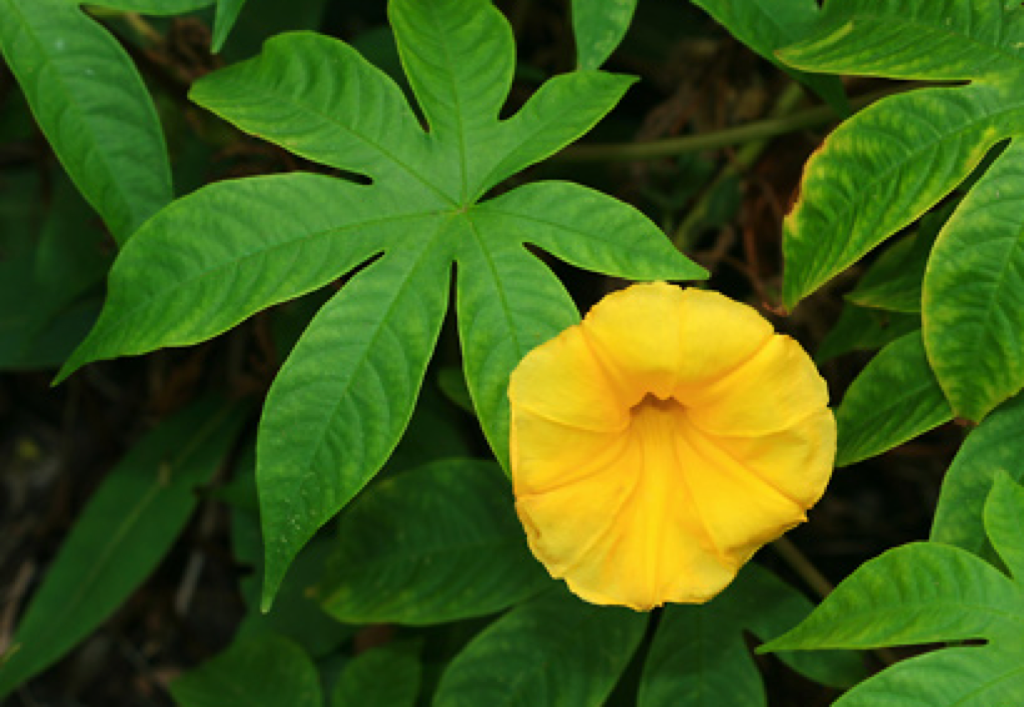 Hawaiian Woodrose
Free! Pay $11.99 shipping & handling. 20 seed packet.
Hawaiian Woodrose (Ipomoea Tuberrosa) - A Super Vine! Grows up to 4" in 24 hours. In Hawaii's Lush Forests it blooms yellow flowers which when dried it turns into a rich brown. In your home this vine makes a hardy fun houseplant, which produces rich green leaves in star like patterns. Makes a great hanging plant or let it climb up poles, stakes or over a bookcase in your home. Makes a great gift.
Growing Instructions
File a notch on the flat side of the seed until you see white inner part of the seed. Soak overnight in warm water. Place 3 or more seeds 1" deep in a 6" pot. Takes about 2 weeks to start. When the vine is about 1 foot long, put in a 2-3 foot trellis in the pot. Keep soil moist and mist daily. Likes warm temperatures and indirect light. Place pot a window for best results.